The condition action allows you to set a number of rules which must be true before any child actions will be run. There is no limit to the number of rules and you can trigger on any rule or all of the rules being true. The rules dialog is displayed automatically when you add a new Condition action or can be accessed by clicking on the elipsis (
) button on the Rules property.
All of the standard print job information is available for testing.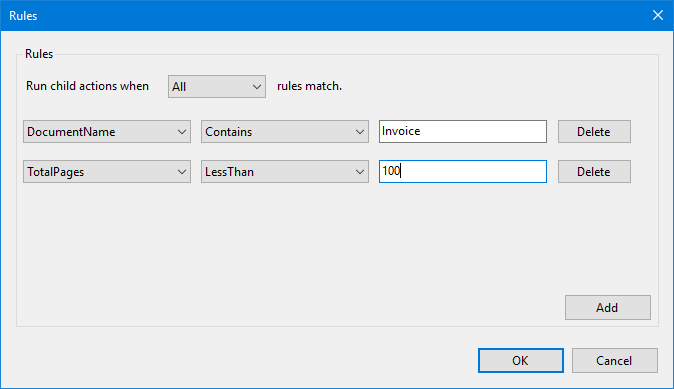 Versions 2018 and earlier use a VBScript expression to test against, when you upgrade to the current release this expression will be included in the list of rules.
PowerShell expressions can use all the standard variables. They must return a boolean value.