Send Mail lets you send an email message, optionally with attachments. Before you set this up you need access to a SMTP mail server that allows relaying of email messages. If you aren't sure what this is your ISP or IT administrator should be able to tell you.
Before adding the Send Mail action you should configure the SMTP server details from the Tools->Config menu.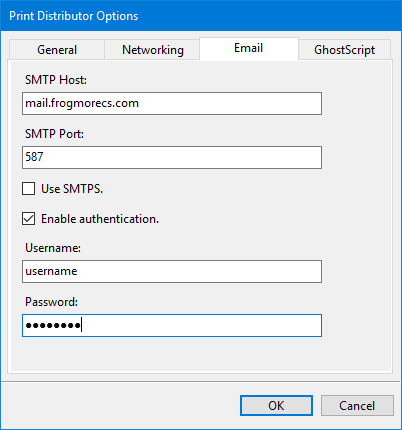 The port is typically set to 587 for secure connections, 25 for normal connections.
The action itself has details about the message you are sending including who it's from, who it is going to and the content of the message.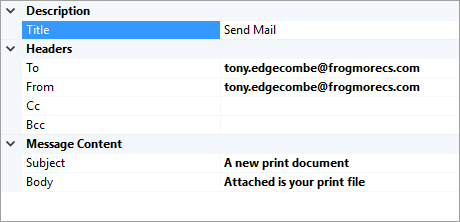 The Body property uses \n to delimit new lines although you will probably find it easier to use the ellipses button

to launch the template editor to enter the body.
Both the Subject and Body properties can both use templates for dynamic content.
The body is always sent in plain text format.
Attachments are added as child nodes on the tree: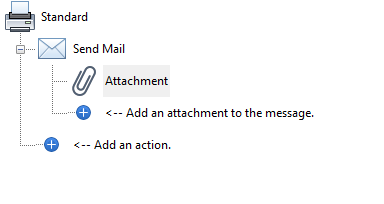 The Retry property lets you set a retry interval and number of retries in the event of a failure.